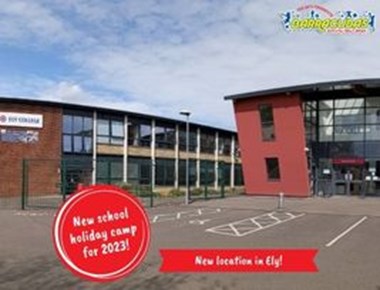 New Barracudas holiday camp in Ely
Barracudas is excited to be opening a new activity camp in Ely for 2023.
We're looking forward to introducing a new venue in the area to keep kids entertained in the summer holidays.
Our new site offers children amazing experiences at our summer holiday club. With 80+ activities and a choice for every session, they'll be kept entertained all day at Barracudas in the school holiday.
Ely College is conveniently located close to the town centre. With easy access from the A10 and A142 and just 3 miles from the train station, convenient for commuters.
The modern building with outstanding facilities and generous outdoor spaces, is ideal for our high quality kids camps. With all the facilities to accommodate our exciting activities and entertain children in the summer holiday.
They'll try new things, develop skills, meet new friends and build confidence at camp.
For more information on dates and prices please take a look at our Ely camp page.
We can't wait to welcome your child to camp in 2023!