Barracudas 2023 camp kit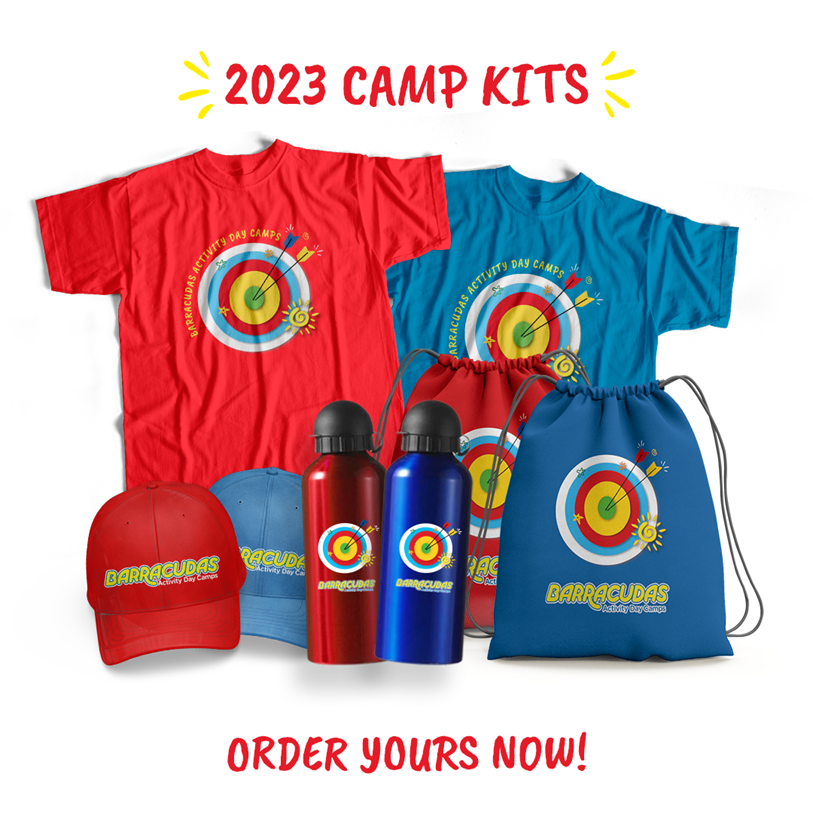 Our new Barracudas camp kit for 2023 is now available to order!
We're excited to reveal our new design for 2023. We've hit the target with this fantastic design kids'll love. You can select either red or blue designs, depending on their preference.
Also, this year, we've introduced a great new metal bottle. This will help keep their drinks cooler during hot days and is also better for the planet. For the first time, you can also buy this separately!
Barracudas T-Shirt: £15.00
Barracudas bottle: £10.00
*Barracudas Camp Kit: £30.00
T-Shirts come in sizes 4-6 years, 7-8 years and 9-11 years.
Just add them to your Barracudas booking and we'll send them to you directly in the post.
Adding any camp kit items to your booking is completely optional.
*Includes bag, baseball cap, T-Shirt and water bottle
You can add this to your order online or call us on 01480 467 567 and we'll be happy to help with this.