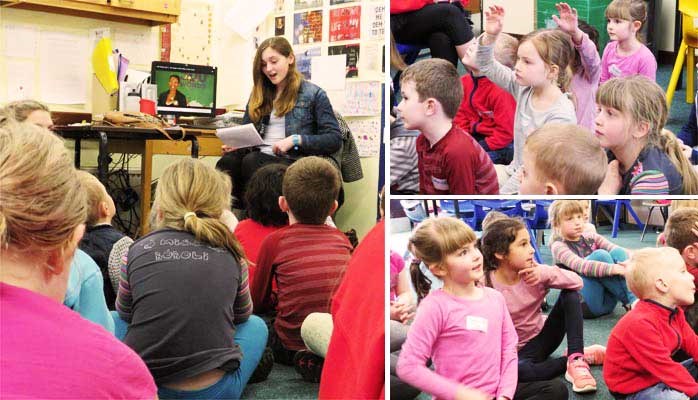 500 Words competition winner comes to camp!
We love Radio 2's 500 word competition and we were lucky enough to get a visit from one of the 2017 winners!
Livia Turner won the 10-13 year category in 2017 with her fabulous alternative version of 'Little Red Riding Hood'. 'Mr BB Wolf Vs Miss RR Hood' stole the show in 2017. This great re-working, with Little Red Riding Hood as the villain, was read by David Walliams and is even being made into a film!
Livia visited our Easter activity camp in Huntingdon and read her story to our Minnows and Dolphins. They were super excited to be able to ask her lots of questions afterwards and loved every minute!
We'd like to say a huge thank you to Livia for such an entertaining visit. 
You can see David Walliams reading Livia's superb story here.