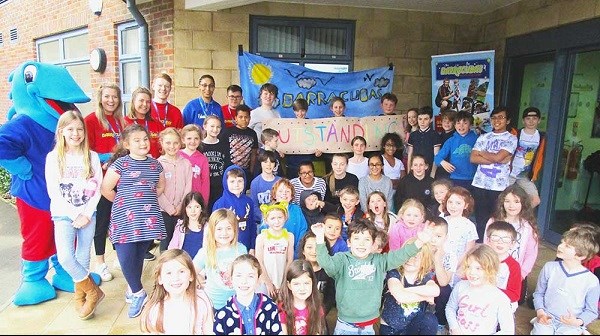 Barracudas Tonbridge gets the official seal of approval!      
Our Easter activity day camp in Tonbridge was visited by Ofsted and we've notched up another 'Outstanding' rating.
Tonbridge joins 18 other Barracudas camps to get the highest Ofsted rating for school holiday camps. This is more than any other comparable provider, proving our kids holiday clubs are an excellent choice for parents.
The inspector stated 'The quality and variety of activities available for the children are outstanding. Staff
provide children with an abundance of interesting and challenging experiences inside
and outdoors. These provide exceptional opportunities for children to make their own
decisions about what they want to do.'
We're really proud of our Tonbridge team for keeping up the high standards we expect at our activity camps.
Why not take a look for outstanding holiday childcare near you?