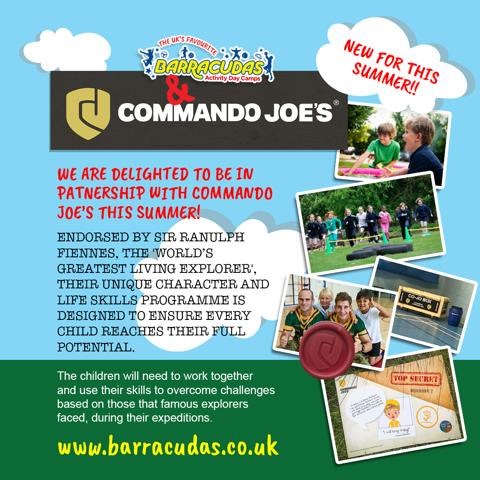 Introducing a new Roaming Activity to our summer camps in 2018!
We're welcoming team building specialists, Comando Joe's, to a number of our summer camps this year.
Their fully qualified instructors will recreate the challenges of real life expeditions and bring the adventure to Barracudas activity camps!
Children will find out what it's like to be a real life adventurer this summer for an experience they'll never forget.